Changes August 2022 – Q&A
Windrush Compensation Scheme -Changes August 2022 – Q&A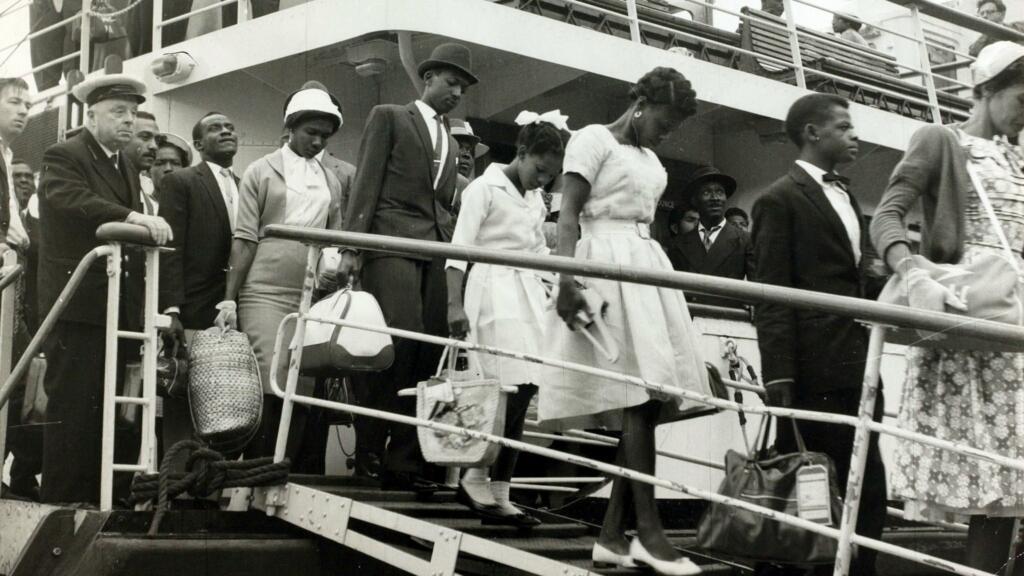 Q: What changes have you made?

Homelessness
The Homelessness category has been expanded to allow for awards to be made to people who were already homeless and then continued to be homeless due to an inability to demonstrate lawful status. We have removed the requirement for a person's health to be adversely affected as a result of staying in poor conditions in order to be considered homeless. Other changes to the Homelessness category include the removal of the cap so that every person is compensated for the full period they were homeless. We have also clarified that homelessness whilst overseas can be considered under the Windrush Compensation Scheme.
Close Family Member Claims
A fourth category of 'Living Costs' has been added to the Scheme for close family members. This category aims to compensate close family members for certain contributions to a primary claimant's living costs following the primary claimant's loss of access to employment or benefits due to an inability to demonstrate lawful status. The Impact on Life category has also been expanded so that close family members can receive Level 1 Impact on Life awards. This means that every close family member who experienced an impact will receive at least £10,000 in compensation. We are also introducing preliminary payments for close family members which means that people who meet the minimum criteria will receive part of their award more quickly.
Minimum amount of information
We have introduced a minimum amount of information required to process a claim. Where we have been unable to progress claims, we will write out to customers, outlining what information is required and what help we can provide through We Are Digital. In circumstances where specified information requirements have not been met, we will not progress the application and we will write to the customer to confirm this.
We will continue to progress claims where the minimum amount of information is subsequently provided.
Q. When will the change come into force? 
The changes to the Scheme were published on: 22 August 2022.
Q: Where can I find further information about the changes?
Full details of the changes can be found in our published guidance. This can be found at: Windrush Compensation Scheme casework guidance – GOV.UK (www.gov.uk).
Q: What impact will these changes have on cases that have already been determined or received a decision?
All of these changes will be applied retrospectively and individuals who have accepted or rejected offers may now receive additional offers of payment in line with the new rules. Affected customers will be contacted to explain what all the changes mean for them and if applicable, provided with the opportunity to claim under the newly created Close Family Members category.
Q: Why are you only making these changes now?

We continue to listen and respond to feedback received from stakeholders and our customers to ensure the Scheme is operating effectively for people. The changes have been made after listening to feedback.
Q: How long will it take to receive a new decision?
We will process concluded claims, including those where a decision has been made previously as soon as possible. A dedicated team has been created who will contact those customers affected by these changes. Customers who currently have open claims will continue to be considered in date order.
Q: What is the overall impact of the changes you have made?
The changes will make aspects of the scheme more generous than they were previously.
The introduction of the new Living Costs category allows compensation to be awarded to close family members for losses which were not previously covered under the Scheme. The introduction of preliminary payments for close family members allows for part of a compensation payment to be paid earlier in the process. The introduction of the minimum amount of information requirements will help us to support people to obtain the documentation we require so we are able to process their claims.
Q: What support is available for those requiring assistance with completing the claim forms for the new categories?
Our claimant assistance provider, We Are Digital is available should people would like free help and support with completing the form for the new Living Costs category and the minimum amount of information. (To be confirmed) We have written to all those who have already made claims about the support available.
Q: Do these changes mean every close family member will receive a minimum of £10,000?
Those who meet the minimum threshold under the Impact on Life category of the scheme will receive a minimum Impact on Life payment of £10,000.
Where possible, this will be paid as a preliminary payment, so people won't have to wait for their whole claim to be assessed.
Q: What training is being provided for decision makers?
Full training has been provided to decision makers prior to them considering claims under the new Scheme Rules.
Q: Will there be any other changes to the Windrush Compensation Scheme?
We will continue to review all aspects of the Windrush Compensation Scheme and will listen and respond to feedback received from stakeholders and customers to ensure the Scheme is operating effectively for those affected. Advice and recommendations will be provided to Ministers where further changes are necessary.
Q: Why have you made these changes?
We remain committed to reviewing our Rules and Guidance as the Scheme evolves. This will ensure the highest awards possible will be made to our customers.
Q: You are already behind on cases, won't these changes mean some cases will now take even longer?
A separate team has been set up to look at all previously completed claims which may have been impacted by the changes. These will be considered in the order in which they were received by the department, and this will ensure cases already under consideration will not face additional delays as a consequence of these changes.